Introduction to
TS-CHEM

Features and Applications

TS-CHEM is a software studio for solute transport modeling within which the user can:
Select from one of more than 30 widely used ADE models now assembled in a single library
Specify a chemical for each Source Model (from the internal chemical database or as a user-specified custom chemical)
Add one or more Source Models at selected locations; commingled plumes can be deconstructed to examine the contribution from each source
Analyze plume volume, mass and other attributes
Export plume data for plotting in other software
Features Summary of the More Than 30 Models
Version 2023-2 now available! Key updates include:
Corrected BIOSCREEN-AT image source representation if real source contacted water table boundary
Refined management (activation / inactivation) and charting of multiple sources
Minor bug fixes
Click Below to Watch an Overview of TS-CHEM
McLane Environmental is one of the nation's leading providers of quantitative groundwater services for a wide range of projects including water resources, mining and energy, wastewater disposal, and contaminated site investigation and remediation. We specialize in hydrology, hydrogeology, contaminant fate and transport, geospatial and 3D data analyses, computer modeling, and environmental forensics applying a range of tools from the library of analytical models contained in TS-CHEM through more complex 3D flow and transport modeling techniques.
To learn more about our services, visit our website at www.McLaneEnv.com or e-mail us at info@McLaneEnv.com for more information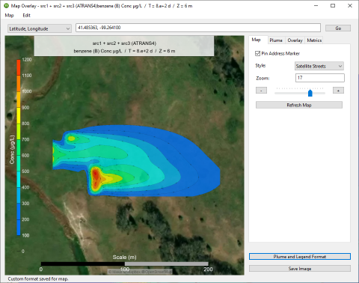 View your modeled contaminant plume in a real-world setting using the Map Overlay tool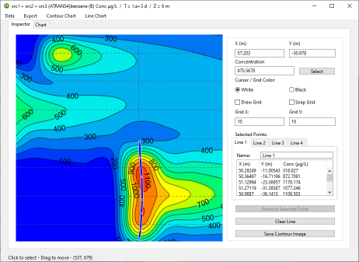 Analyze exact concentrations and chart them using the Concentration Inspector tool.
Try or Buy

TS-CHEM

!